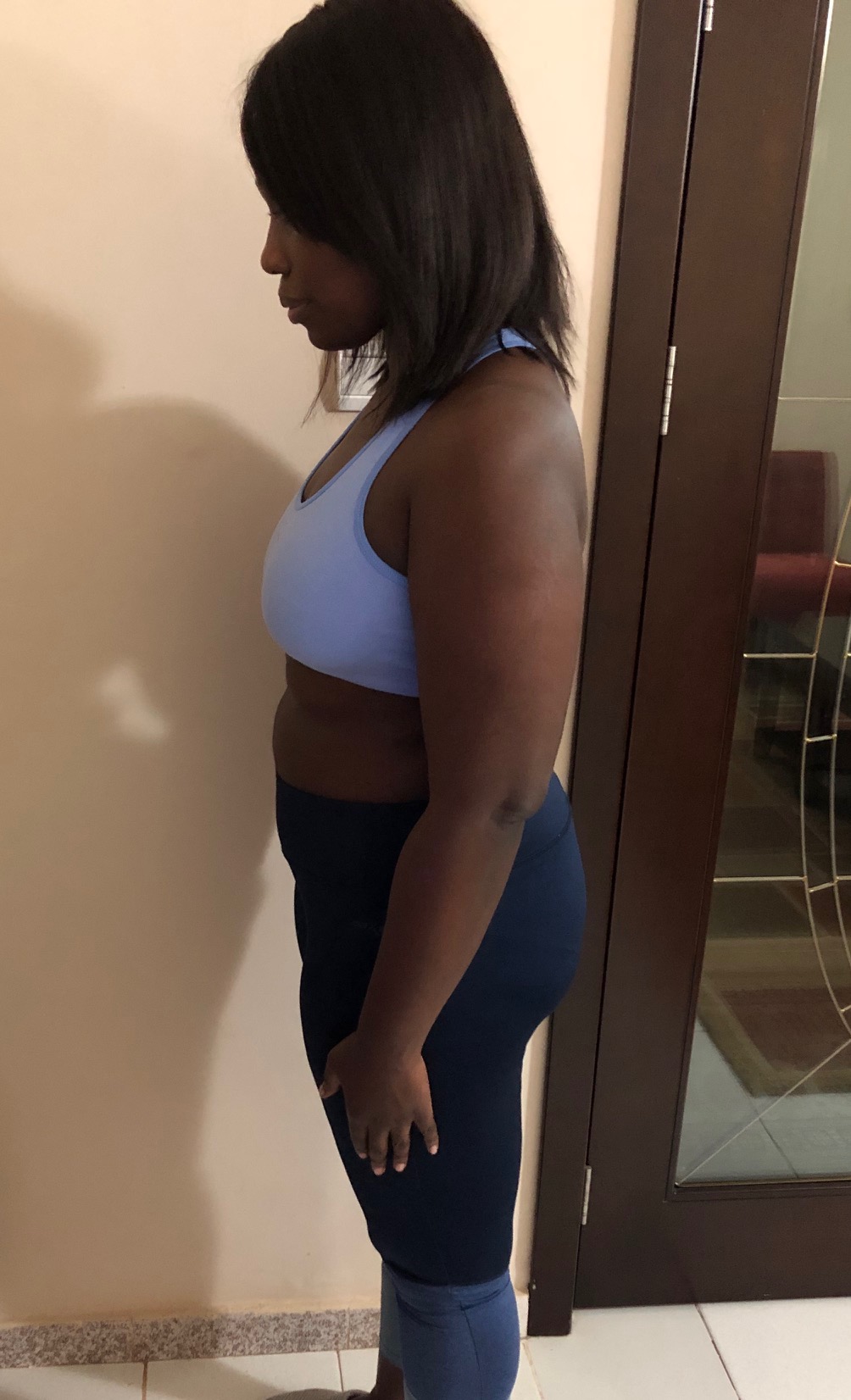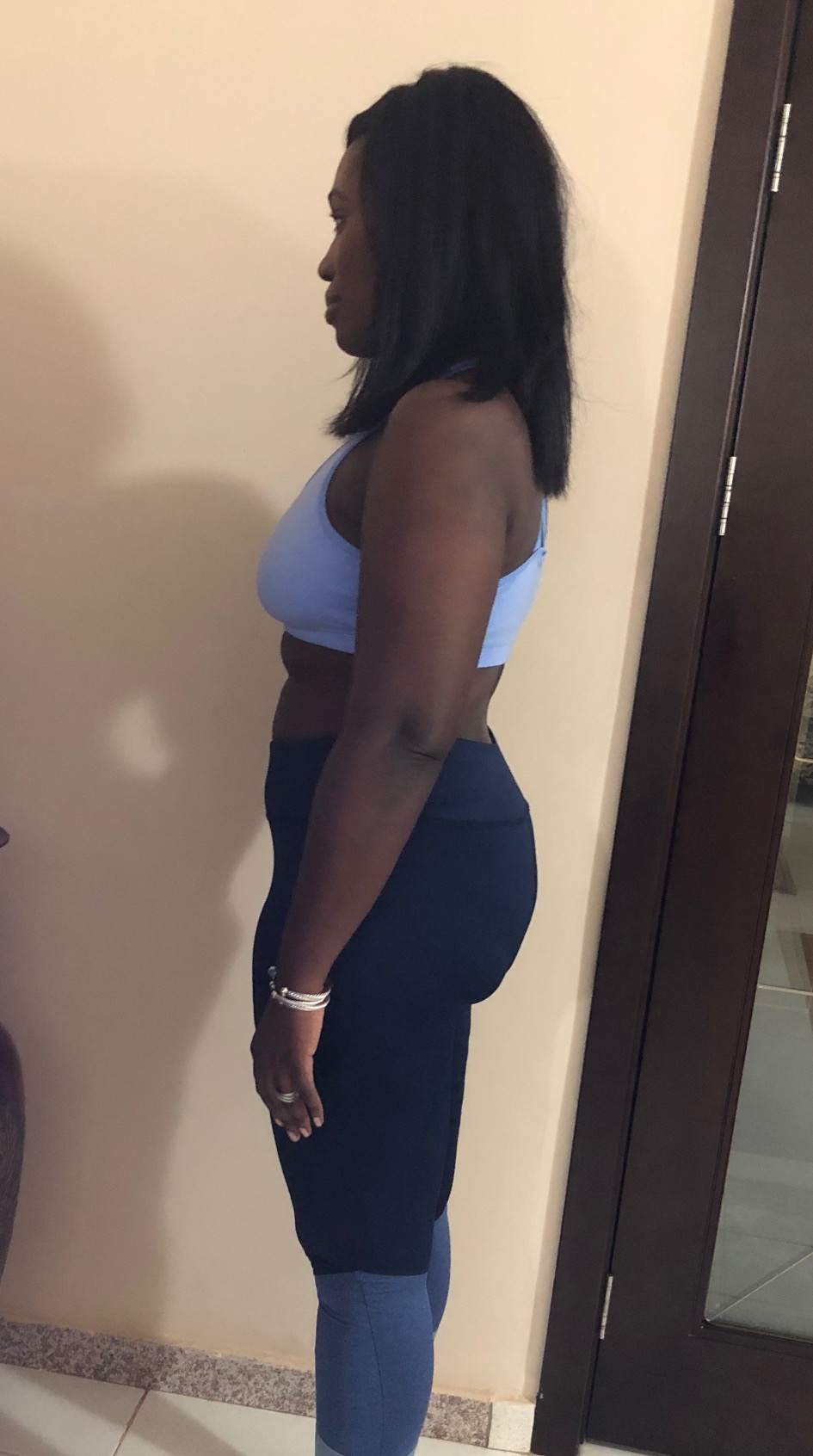 When reflecting on this journey I embarked on 3 months ago, what first comes to mind is the word BLESSING, accompanied by a sentiment of profound and heartfelt gratitude and appreciation: Reset2Fit has literally changed my life!
When I started the program, I mainly wanted to lose the extra weight I had put on lately; little that I knew, it was the catalyst to a complete lifestyle change. In 3 months, I have lost almost 30lbs and several inches, have developed healthy eating and fitness habits, AND most incredibly, my doctor reduced my blood pressure medicine dosage for the first time in a decade!!!  Thanks to coach Necole's guidance and her invigorating approach to life, and surrounded by the most amazing community of fellow reseters, each reset season has introduced me to lifestyle changes that of course are rewarded by physical transformation but above all, changes that are giving me back my health! There is no price for this!
Aminata Sidy Mbaye
The Republic of Senegal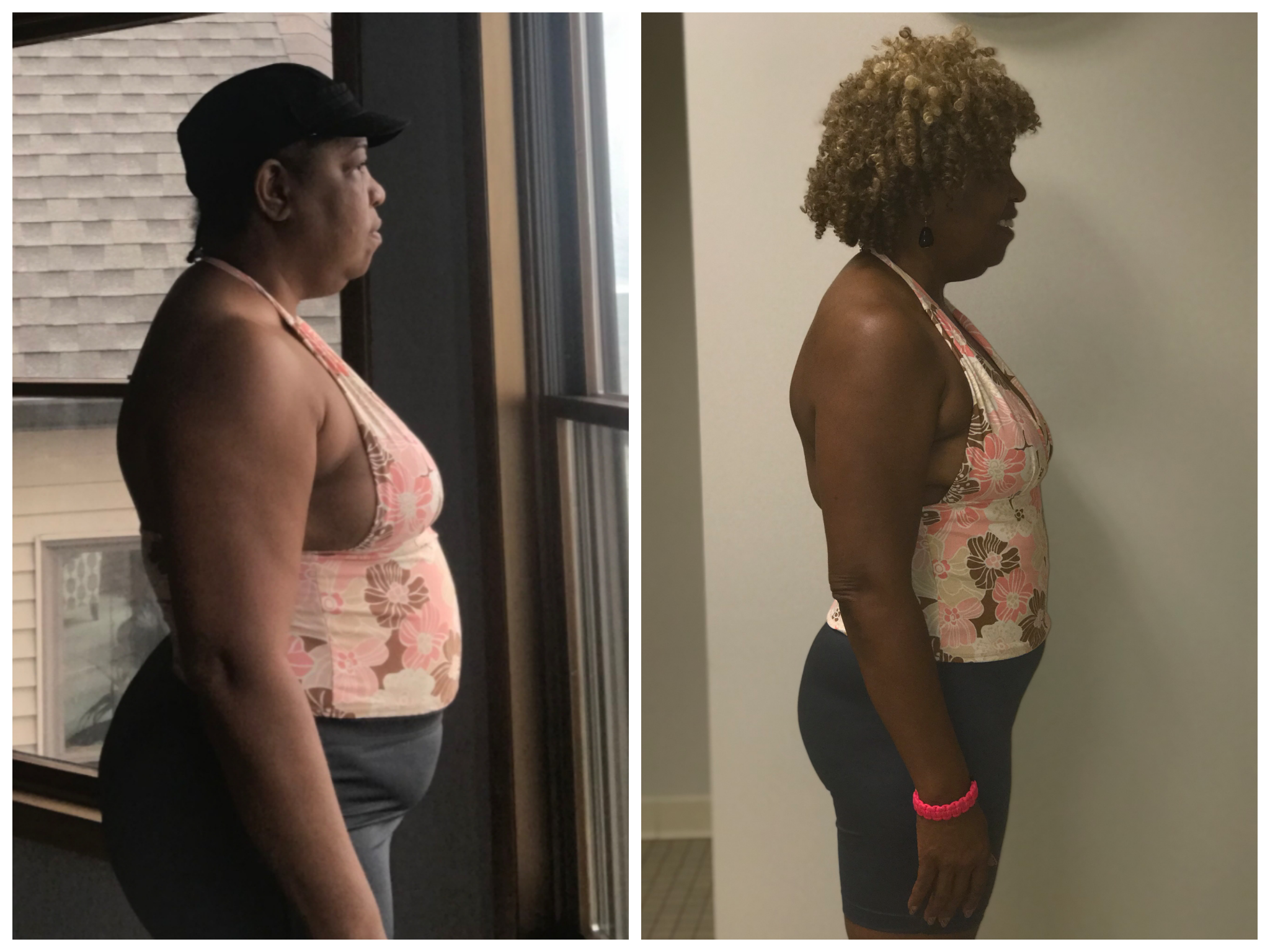 I began the Reset 2 Fit program on June 10, 2018.  During this time period, I have lost 48 pounds. I am feeling better than I have felt in my entire adult life.  In fact, I didn't know that I didn't feel well until I started releasing the weight. Coach Necole has helped me to refocus and reset how I manage my lifestyle and this has truly been a life-changing experience.  Thanks Coach!!!
Carolyn Williams
Cleveland, Ohio
The year before I started RESET2FIT I had reoccurring foot issues with several podiatrist trips and I was borderline diabetic. After less than a year and 50 pounds lighter, those trends have been reversed! Thanks to Coach Necole and RESET2FIT I'm at my best healthy and fitness level in over 20 years. So as a client and health professional I say; Work the plan because it WILL work for you!
Dr. Santana M. Williams, Pharm.D.
Houston, TX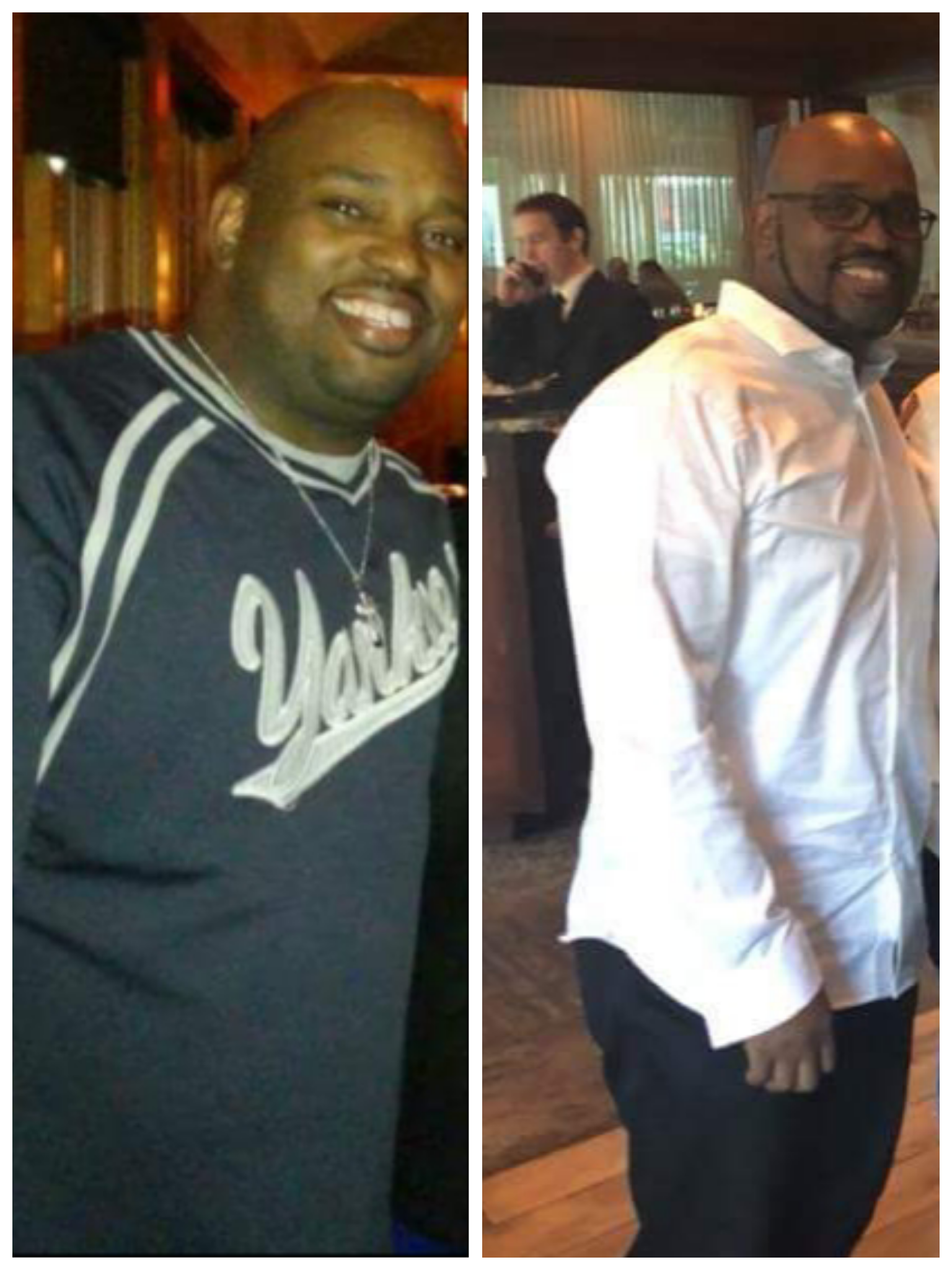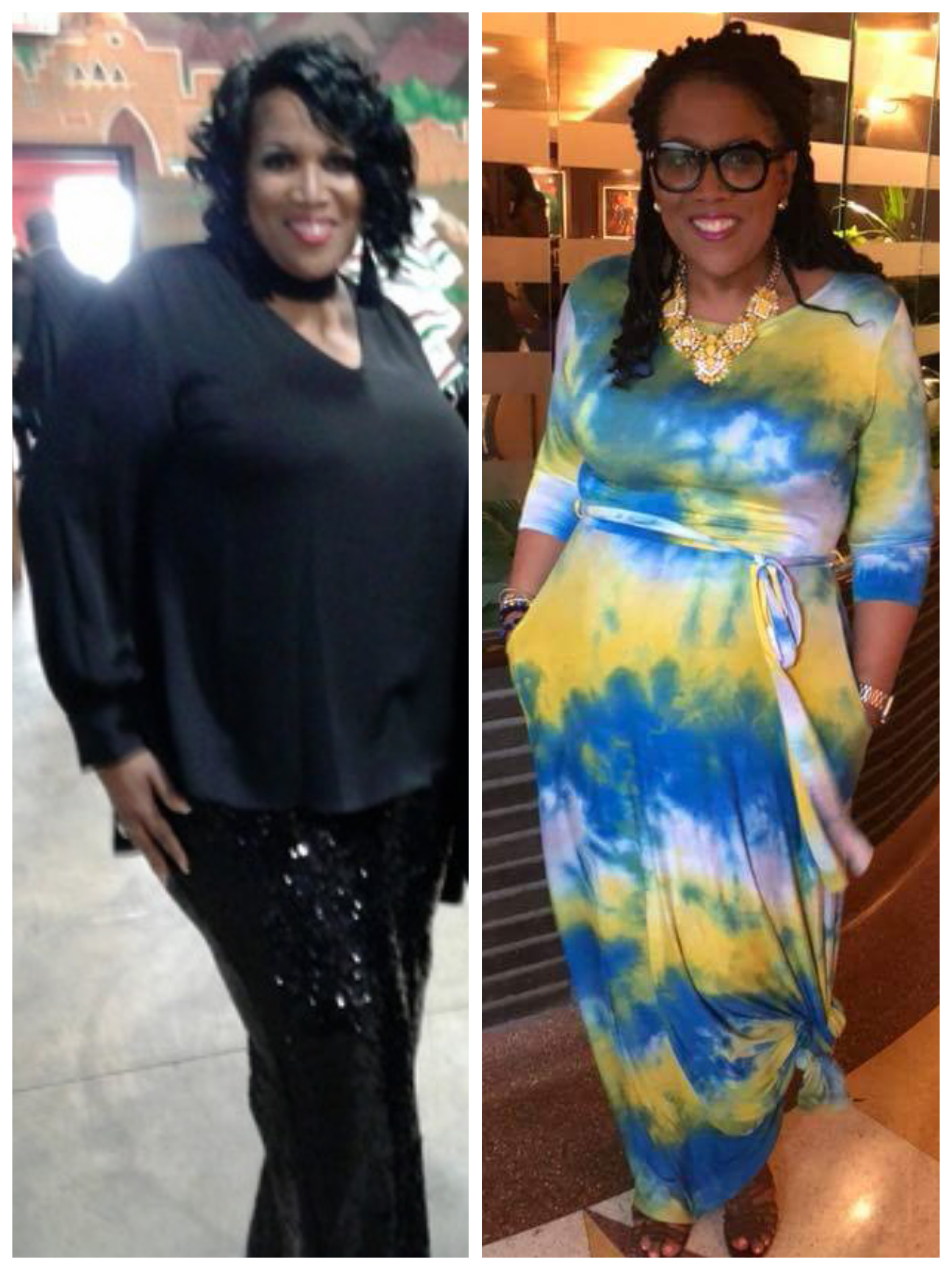 I called Coach Necole in April of 2018 and asked my friend for a program that could help me lose weight although we didn't live in the same city. Coach Necole said she'd give me a plan in a few weeks.
Mother's Day 2018 was the day Coach Necole handed me my life back. I am a disciplined person, but I needed a plan. The Reset2Fit Plan is life changing. I have released 55 pounds to date, I have also been released from all medications related to common chronic illnesses that plague so many of us. I am approaching my one year anniversary on the program and it's simply the best lifestyle change I've ever been introduced to.
I move more. I eat clean. I look better. I feel amazing. Personally, the plan was simply an answer to my prayer and I have shared it with everyone I meet that is looking to release weight and change their lives for the better! Thanks Coach for helping me WIN!
Karen Y. Williams
Houston, TX
Reset2fit has changed my life. The hardest part of losing weight was making the choice to be healthy. For me that meant no more excuses and no more delaying. I knew the only way I could change my bad eating habits was to prepare my own food and not use a program that depends on prepared food products. I learned how I should feel after eating the right foods in the right amounts. It reprogrammed my brain that I am eating to fuel my life and no longer living to eat. After completing three Resets I feel confident that I have made a lifestyle change. I remember how I felt before I started and I never want to feel that way again. Coach Necole gave me the tools to be successful. She and my Reset family supported, encouraged, and celebrated me through our journey. My health is a worthy investment. It's not too hard. My goals are obtainable. I will keep winning!
Necole thank you for being the amazing leader/coach/friend for the last few months. I still have more work to do, but I'm ready!
Joann Kapolka
Stow, Ohio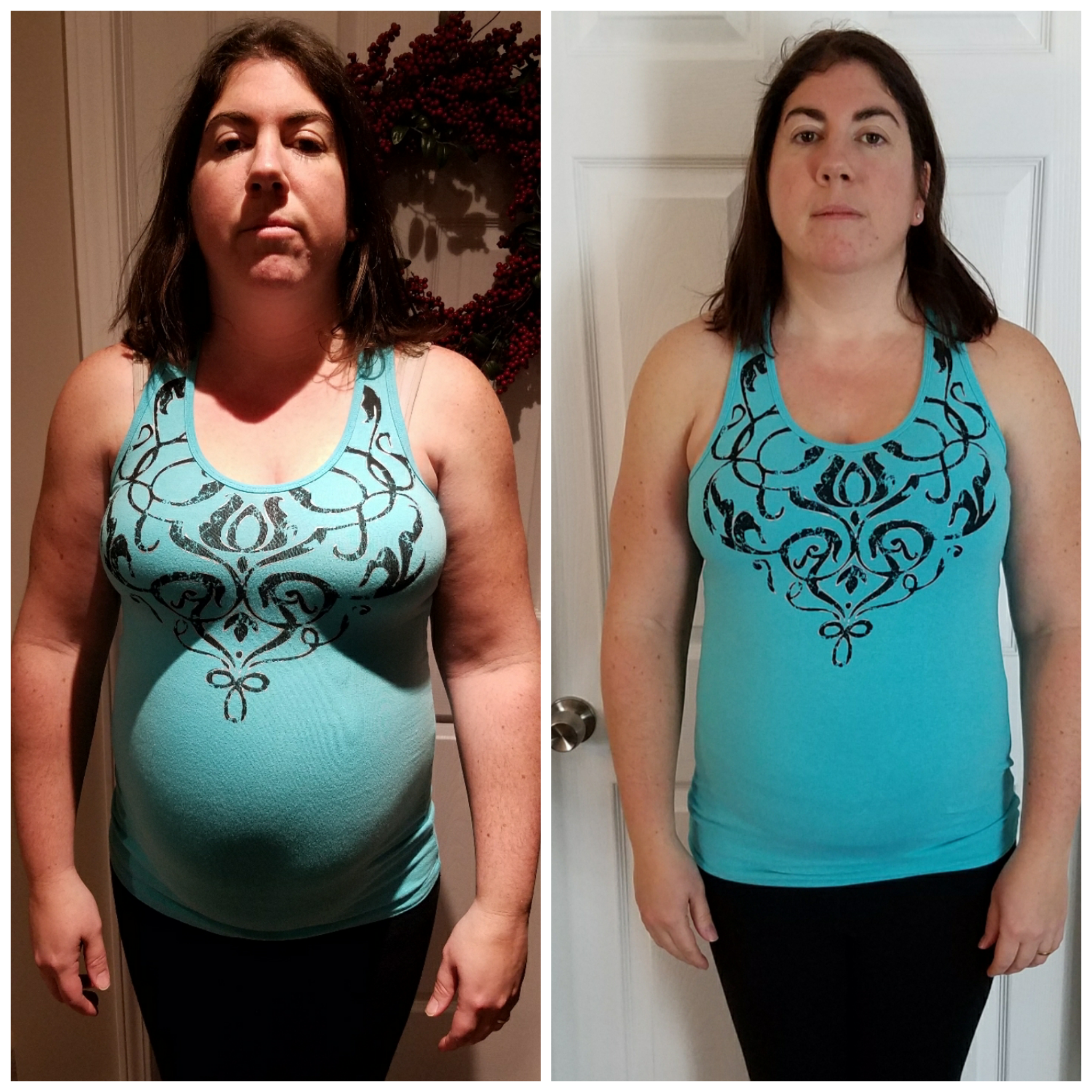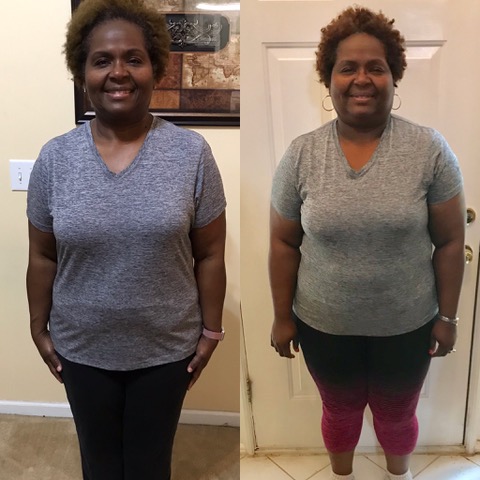 I came to Reset2Fit in need of a total transformation when it came to improving my health and my attitude toward eating better.  I started this journey as part of the inaugural group back in May, 2018 and have been consistently a part of the program ever since.  I am a breast cancer survivor (14 yrs this year!), and last April, my oncologist became concerned about my weight gain and the health implications associated with it.  I am so thankful that Necole launched this program at the time when I needed it most! The engagement with her as coach and with the members of the group as my extended "family" has been critical to my weight loss and overall transformation of mind and spirit.  I am happy to report that I have lost over 50 pounds and am not finished yet! My oncologist and primary care physician were so impressed with my results (weight and lab results) and encouraged me to stick with this program.
God answered my prayer to find a plan that I could live with to take better care of this body.  Reset2Fit has been life-changing and literally life-saving! Thank you Coach Necole!
Kimberly Johnson
Tyrone, GA
The Reset Program is truly life-changing. You will learn to eat correctly while adopting an active fitness lifestyle. Naturally, after having children, my body changed. The program has allowed me to reverse much of that and now my body is so proportional!  Best of all, you will embark on this journey with constant support and motivation from new friends and your coach.
Necole thank you for being the amazing leader/coach/friend for the last few months. I still have more work to do, but I'm ready!
Nariman Mansour
Cleveland, Ohio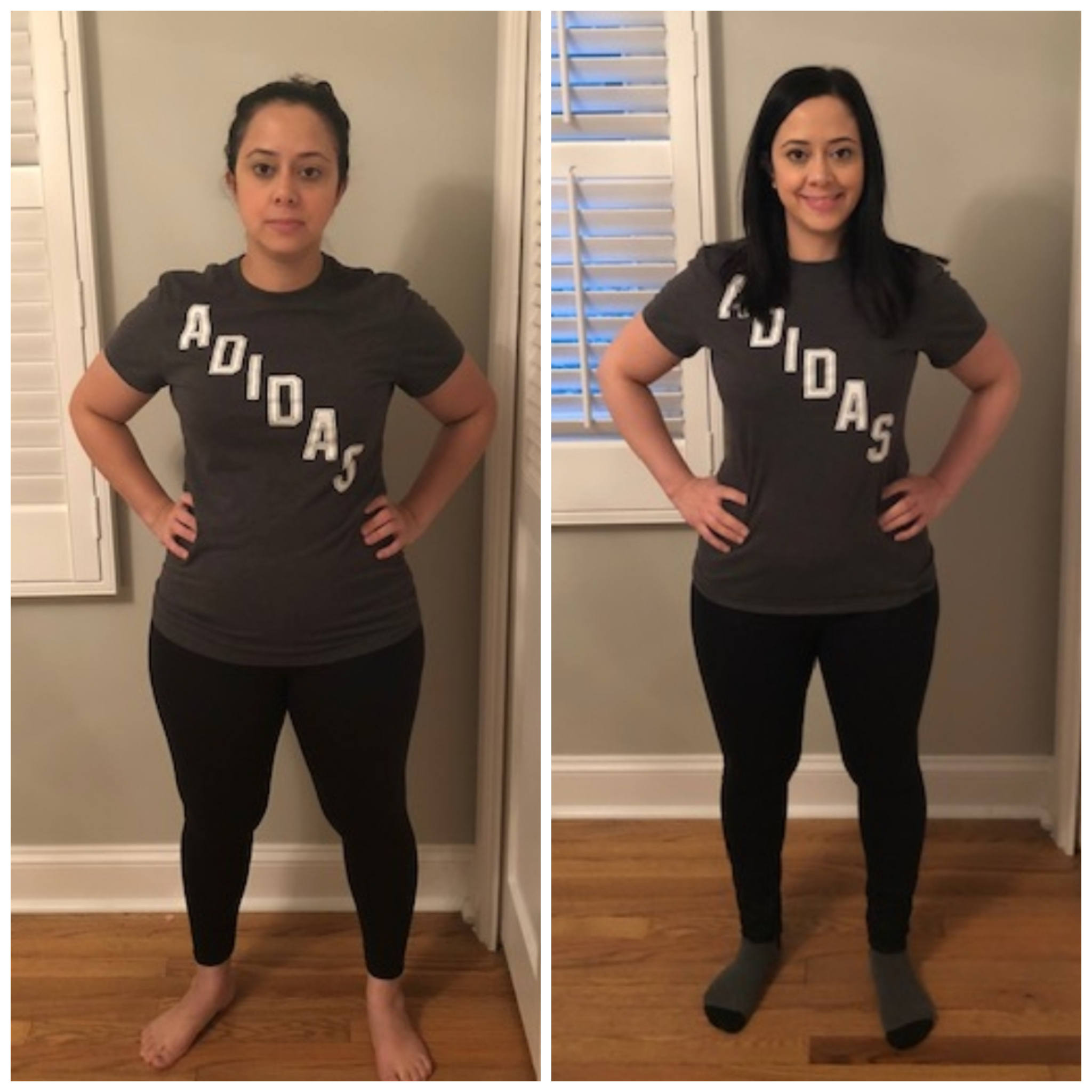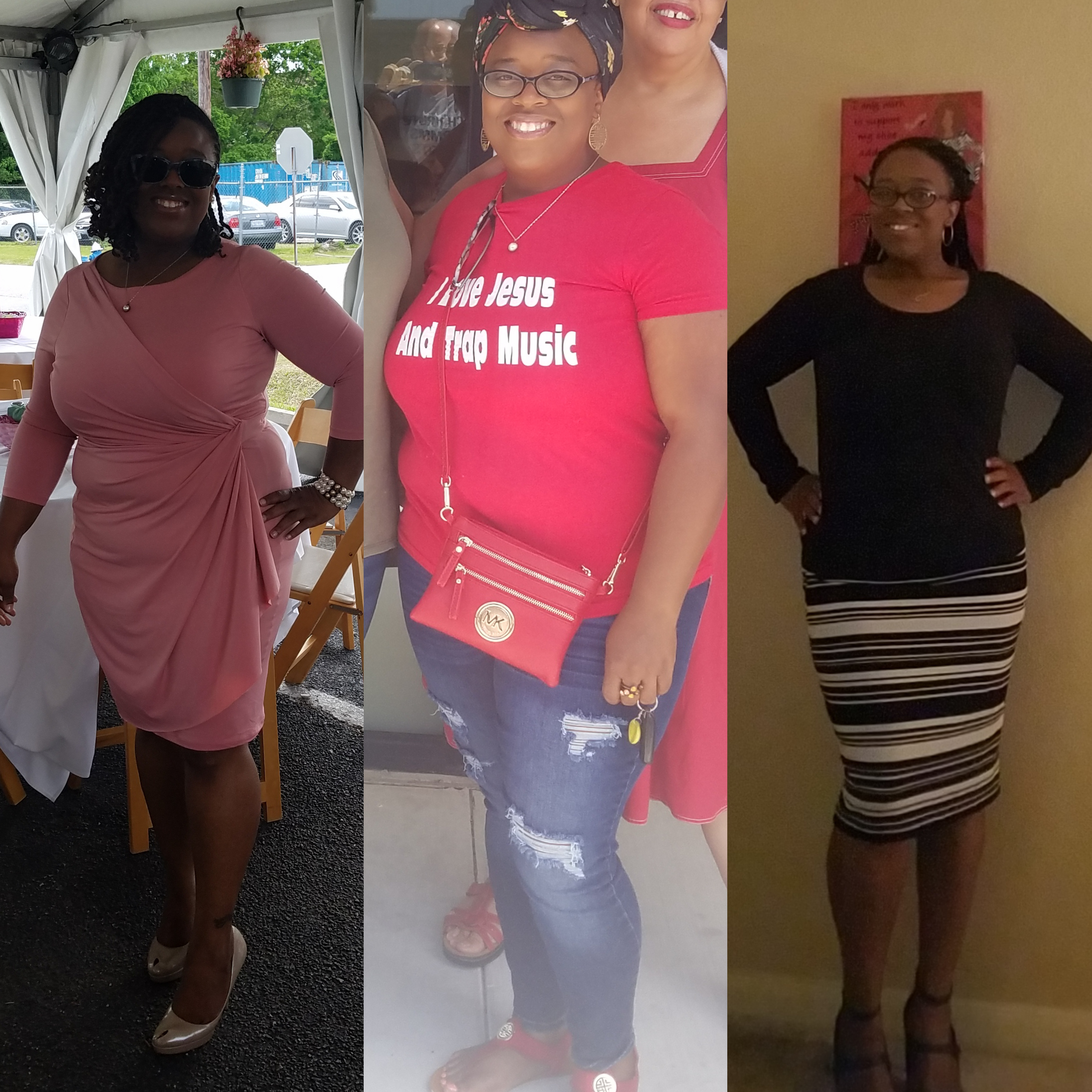 RESET-Reshaping Everything, Spiritually, Emotionally, Totally
Picture It: Houston, May 2018…. LOL (some Golden Girls humor for you)
When I first considered joining this program in May of 2018, I did it with two initial thoughts in mind:
I'm only going to do this to support Nikki (Necole) cause she is my girl and Soror, and I want to support her efforts.

Let's see if THIS (this weight loss journey) will work THIS TIME!
She gave the ground rules, gave the restrictions and guidelines, and said LET'S DO THE WORK!!!  NEVER in my wildest dreams thinking that this would change my life in as many ways as it has to this day! I'm not ashamed (well, not anymore, lol) to say that I started this program with the inaugural Reset group on May 14, 2018, at 216.8 lbs. (and I'm only 5'2).  I suffer with Severe Depression, a Mood Disorder, Anxiety (all with no medications thank God) and I've been on this up and down weight road since I graduated from college in 2003. I was just coming off a job that started to show just how unhealthy my physical being was becoming (high blood pressure, aching knees, and migraines dating back to my high school days). Thankfully, I wasn't on any medications for my health other than a prescription for my migraines. However, I wanted to slow that train all the way down before we got to that stop; so, I started slow, REAL SLOW, with the workout and the water, but I made the meal plan portion successful. I wrote down the personal goals, kept track of everything she asked of us, and did what I thought was my best…Round 1, I dropped 9 lbs. I was glad, but not satisfied…cause let me tell you something, once you get started FOR REAL, FOR REAL, there's no stopping yourself. As a result of this RESET Lifestyle change, cause it's NOT A DIET, I learned how to treat my mind, body, and soul better.  I encourage and compliment myself more often than I used to, I'm sleeping better and more peacefully, and I'm even controlling my thoughts during my 'episodes' better than I did before. I'm shopping in my own closet and have even influenced those around me to want to do better…not for anyone else, BUT FOR YOURSELF! I could go on and on and on about how this program and this woman have completely changed my life, but I'm living more boldly and loudly and proudly because I FEEL GOOD…I FEEL GOD-GOOD and there's no better feeling than that. Weight loss is so much more than just the physical shell, and that's what I love most about Coach Necole and the Reset Journey! Almost 50 lbs. later and lighter, and I can't wait to see what else God has in store for me thanks to the RESET!!!
Genise Theodore
Houston, TX